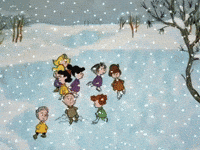 We will laugh.
We will talk.
We will skate.
And…
We will find out the 2020 CISV Vancouver PROGRAMS!!!
Similar to last year, we are having a skating get together for  our November JB event ! This event will be combined with the highly anticipated 2020 PROGRAM ANNOUNCEMENTS for CISV Vancouver!!  An event not to be missed if you are thinking about going on a program next summer!
DATE:  SUNDAY NOVEMBER 17, 2019
COST:  If you bring two donations for the Vancouver food bank you can skate for free! (Skate rentals not included.)
TIME:
1:45 pm – Check in with JB outside the skate shop and drop off your food bank donations.
1:45 pm – 2:45 pm  – Skating
3:00 pm – 3:30 pm – 2019 Program Announcements! (In the Mezzanine room)
LOCATION: Britannia Community Skating Rink and Community Center
Under 8 years old will need to skate with an adult.
 Costs approximately:
Adult (19-54) $6.10
Youth (13-18) $4.36
Child (6-12) $3.07